Dr. Cory Dobbs
The Academy for Sport Leadership
How Coaches Turn Students into Smart Leaders
Looking back on 2019 we're going to refer to it as the year of Player-Led Leadership. Go ahead, Google it. Many major universities
Click here to see:
UCLA
have begun to identify the need to involve the student-athlete in a more holistic manner. To compete in today's athletic arena, high performance is built around player-led leadership.
As a field researcher and facilitator of player-led leadership I am rooting for more coaches to open up to the process and practice of player-led team building.
However, often times it's the case that player-led leadership is undermined because coaches are lacking a growth mindset in this area and lacking the skills and abilities to transform their operating system.

The driving assumptions are that a player-led process will lead to a (1) collectively, (2) reflectively, and (3)relationally smarter team; that all student-athletes are capable of learning to lead; and that team leadership is grounded in a team learning together.
For the serious coach, it takes commitment to really create a dynamic player-led team. Many coaches mistakenly assume they're new role will be taking a back seat to student-athlete leadership.
If you believe, as I do, that student-athletes are capable of much more leadership than we've asked for in the past, you must read Coaching for Leadership. It's about the real work of transforming your team's culture, the work of implementation of player-led team leadership.
New to the Second Edition of Coaching for Leadership!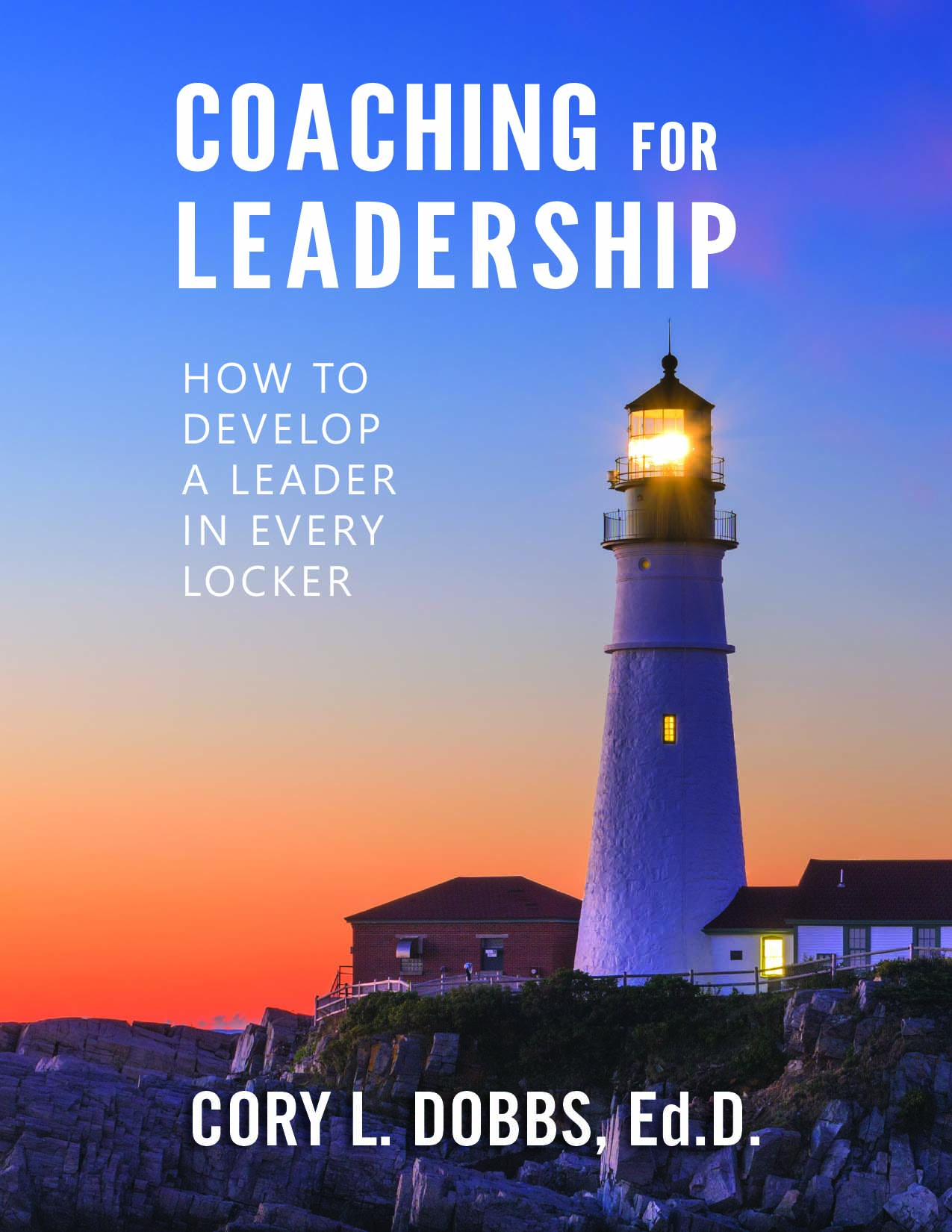 We are pleased to announce a new chapter to the second edition of the best-selling Coaching for Leadership. The chapter, The Big Shift: Unlock Your Team's Potential by Creating Player-Led Teambuilding, connects the previous edition of this book to its origin, as well as to the future of team sports.
The new chapter sets forth a practical and applicable agenda for change and improvement. The reader is introduced to seven vital elements of change; seven shifts of traditional mental models that lead to the new core principles necessary for creating a player-led team culture. Click here for more information about Coaching for Leadership
About Cory Dobbs, Ed.D.
Cory Dobbs is the founder of The Academy for Sport Leadership and a nationally recognized thought leader in the areas of leadership and team building.  Cory is an accomplished researcher of human experience. Cory engages in naturalistic inquiry seeking in-depth understanding of social phenomena within their natural setting.
A college basketball coach, Cory's coaching background includes experience at the NCAA DII, NJCAA, and high school levels of competition.  After a decade of research and development Cory unleashed the groundbreaking Teamwork Intelligence program for student-athletics. Teamwork Intelligence illuminates the process of designing an elite team by using the 20 principles and concepts along with the 8 roles of a team player he's uncovered while performing research.
Cory has worked with professional athletes, collegiate athletic programs, and high schools teaching leadership and team building as a part of the sports experience and education process.  As a consultant and trainer Dr. Dobbs has worked with Fortune 500 organizations such as American Express, Honeywell, and Avnet, as well as medium and small businesses. Dr. Dobbs taught leadership and organizational change at Northern Arizona University, Ohio University, and Grand Canyon University.