Champions are Made in the Off-season
The best teams get after it during the summer months. The best coaches effectively engage their athletes and motivate them to put in the work the work that helps them to improve. Whether it's lifting weights, hitting balls, running miles, swimming laps, or working on technique, the old adage holds true: champions are made in the off-season.
As a coach myself, I admit it can be overwhelming to put together a schedule, communicate consistently, and deliver your off-season workout plans to your athletes.  Being organized and efficient with one's time is the key.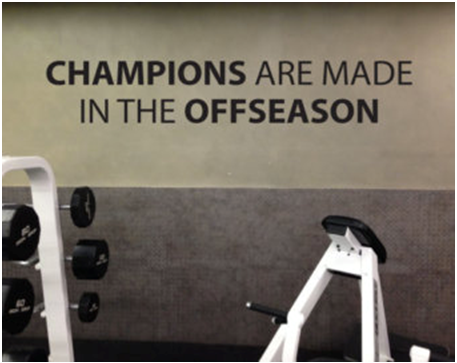 Programax – The One-Stop-Shop for Summer
A few months ago I came across Programax, a coaching app with a wide range of functionality designed to help coaches lead a better program.  I gave a full product overview here: Engaging Your Athletes In this article, I want to particularly highlighting the effectiveness of Programax for coaches as a tool for off-season athlete engagement.
The benefits of Programax for off-season training are tremendous. As a coach, the easy-to-use web-based tool allows you to:
Build mobile-friendly skill and strength workouts
Communicate through sync-able calendars, texts and emails
Manage your camp-sign up process
Check out the details for these features below. Also, I worked with Programax to secure a limited-time 10% discount for Coachestoolbox subscribers.  Make sure you ask about it when you sign up.

Mobile Strength & Skill Workouts
Your Strength and Skill Workouts Delivered to your Athletes' Phones
Every coaching staff has an off-season workout program in place. So often the challenge is motivating the athletes to actually participate in the workouts.  Many coaches are still using paper handouts that quickly make their way to the recycle bin, or at best become a poster on the athlete's bedroom wall. Only the most diligent actually take the time to track their workouts
As we all see everyday, kids are effectively engaged in and through technology. Programax makes it easy for you to capitalize on that trend.
The technology-based coaching tool makes it possible for you to compile a video library of drills and exercises that instruct athletes in the precise way you want the activities executed.
As a coach, you can populate your account with your favorite drills or upload videos already offered on YouTube.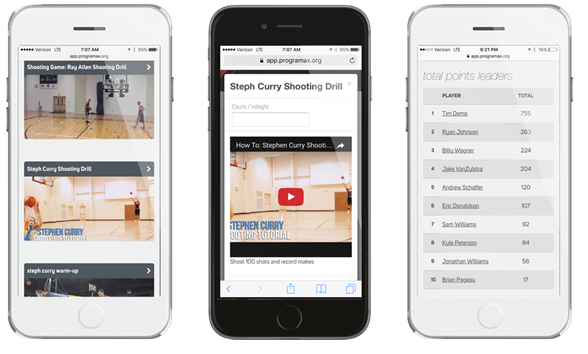 Athletes can then access their own Programax accounts through their smartphones, and then view and execute the workout for the day as instructed and record their performance. Results are posted in real time on program-wide leaderboards, permitting coaches and other athletes to see who is putting in the work..
Communicate in one Place
Messaging and Scheduling
A huge challenge for summer is organizing schedules and getting the word out to your program. Programax has you covered with built-in calendars, text and email messaging services, and team roster organization.  It turns into your communication hub for reaching out to parents, coaches and athletes. Programax also eliminates the need to constantly be collecting and updating contact information by putting it in the hands of the athletes and their parents.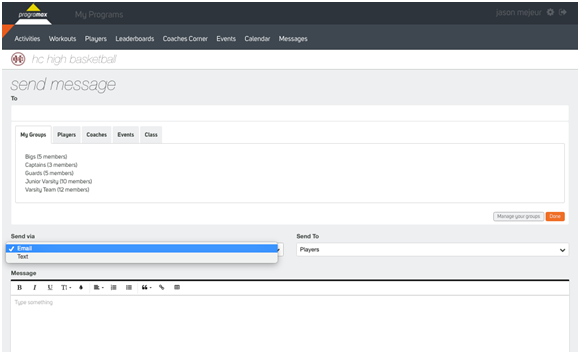 Make Camps Easy
Summer Camp Registration
Summer camps and summer leagues can be particularly demanding of a coach's time. The Programax Events feature enables coaches to easily create an event, invite participants through the app, and even collect registration fees. The tool populates a real time roster of sign-ups and key information on those individuals–amounting in a huge timesaver for coaches..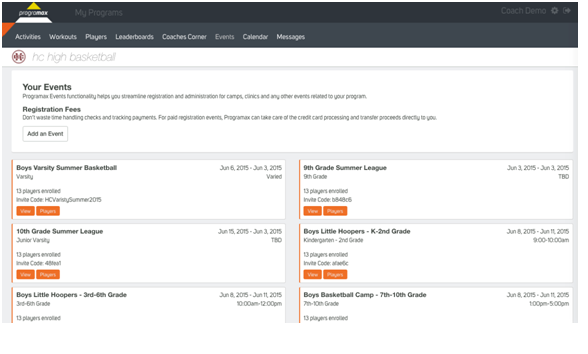 For more information about Programax, visit their website (www.programax.org) or schedule a demo. 
Don't forget to ask about the CoachesToolBox discount.